We had the first Preston Hackspace meeting in years at The Continental on Monday the 13th of July, 2015.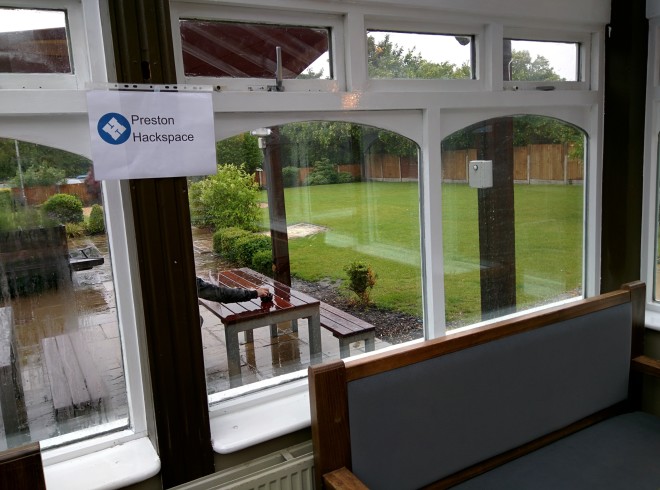 The turnout was better than expected. There were about 15 people that came to chat, plan and hack with us.
The evening started fairly quietly with us introducing ourselves, going over a few points of a short agenda and chatting and planning.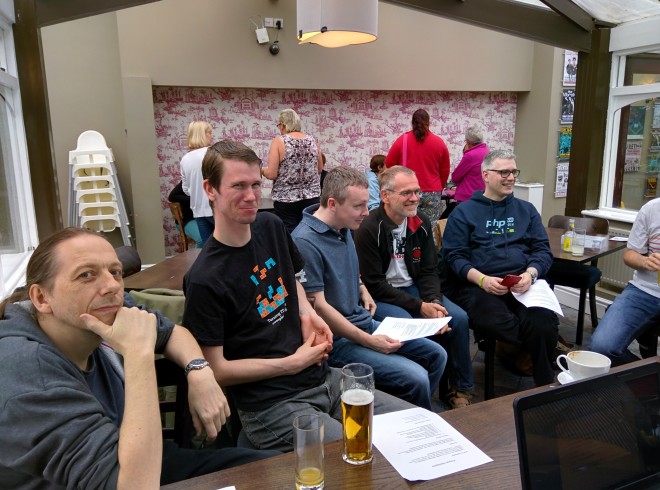 One of the things that came out of our chat was a decision to use Slack for collaborating. The thinking was that most of us had used stack, or at least had the app installed. Slack seems to be the main app for tech collaboration at the moment, so slack it is.
Slack is invitation only by design, but anyone is welcome to join us. Just get in touch here or on twitter to request an invitation.
Jeremy mentioned that he has used a small server side application that allows automated slack invitation requests. We will look into this, but for now, just get in contact to get added to the team.
Soon after the the agenda had been sorted out, Jeremy surprised us by producing 2 Ultimaker 3D Printers from the boot of his car. One of them was his own machine and the other is one generously loaned to us by Ultimaker. Thank you very much Ultimaker and thanks Jeremy for organising it with them.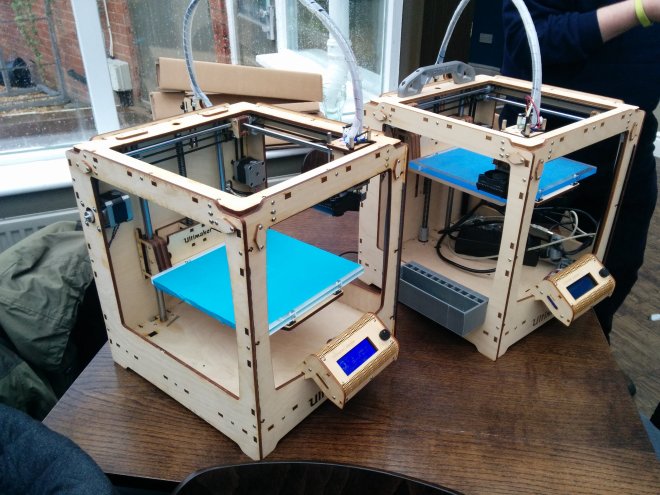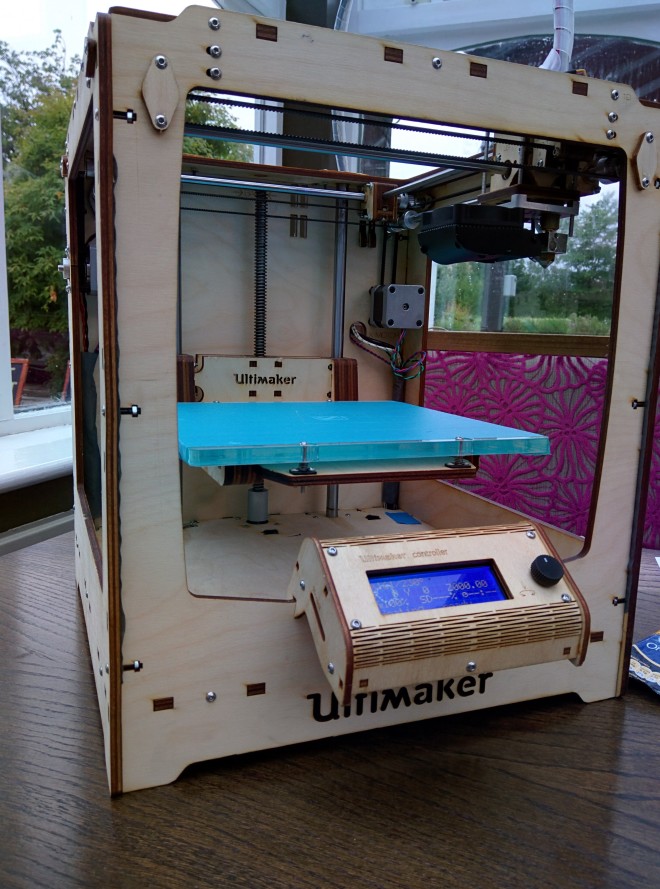 We were blown away to be in our first meeting and already have access to 3D Printers.
The machines were very easy to use and we were all impressed by the quality of prints that they were able to produce.
The rest of the evening was spent printing, playing with Arduinos and Espruinos and just generally chatting.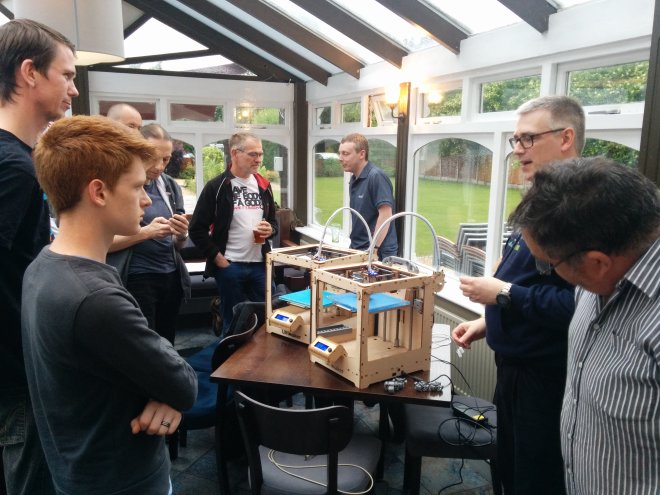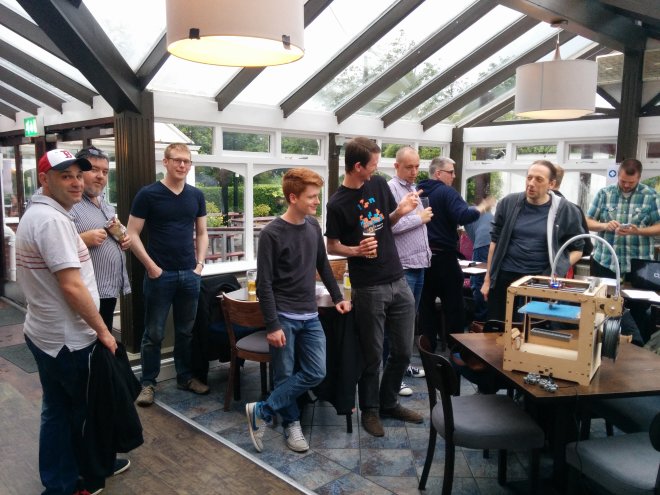 We printed out "Preston Hackspace" in 2-tone unintentionally because of transitioning from grey filament to blue halfway through a print.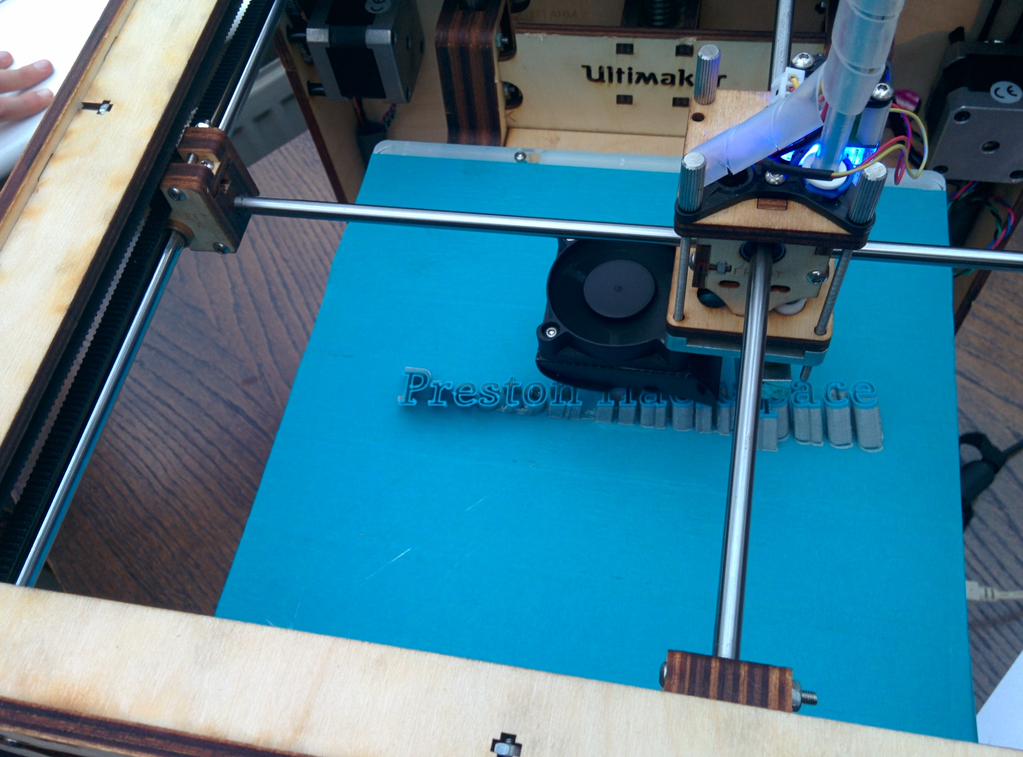 It produced a nice effect.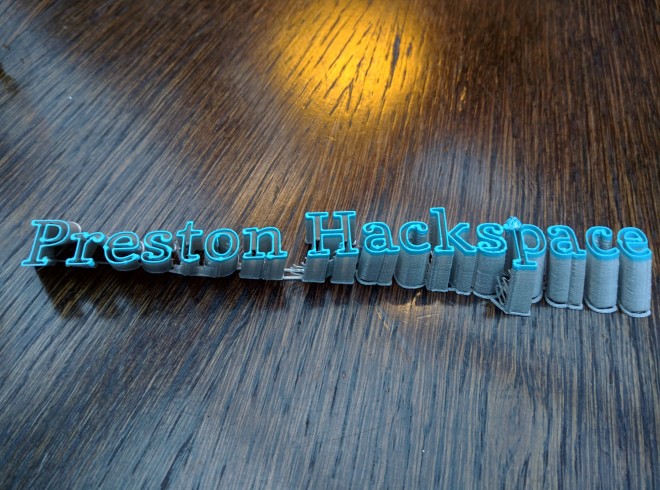 An Espruino, a micro-controller running embedded JavaScript, outputting to a Nokia 5110 screen.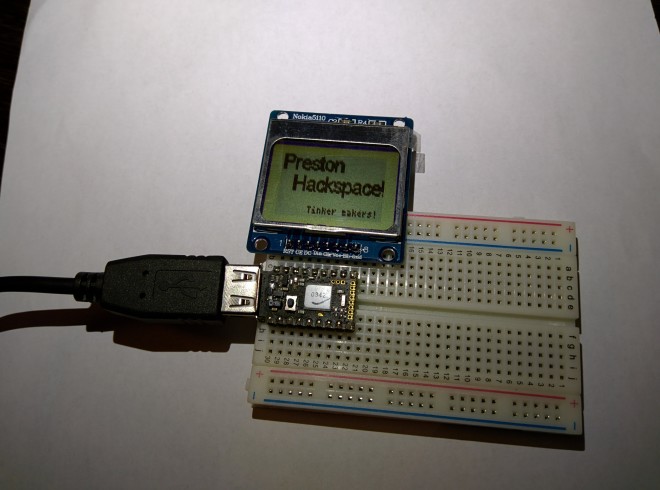 The last of us managed to force ourselves to pack up around 23:00.
It was amazing to meet everyone and we are looking forward to more hacking in the days to come.
We'd like to thank everyone involved for coming along and hanging out. We'd especially like to thank The Continental for allowing us to use their facilities and again to Ultimaker for lending us such an amazing piece of kit.